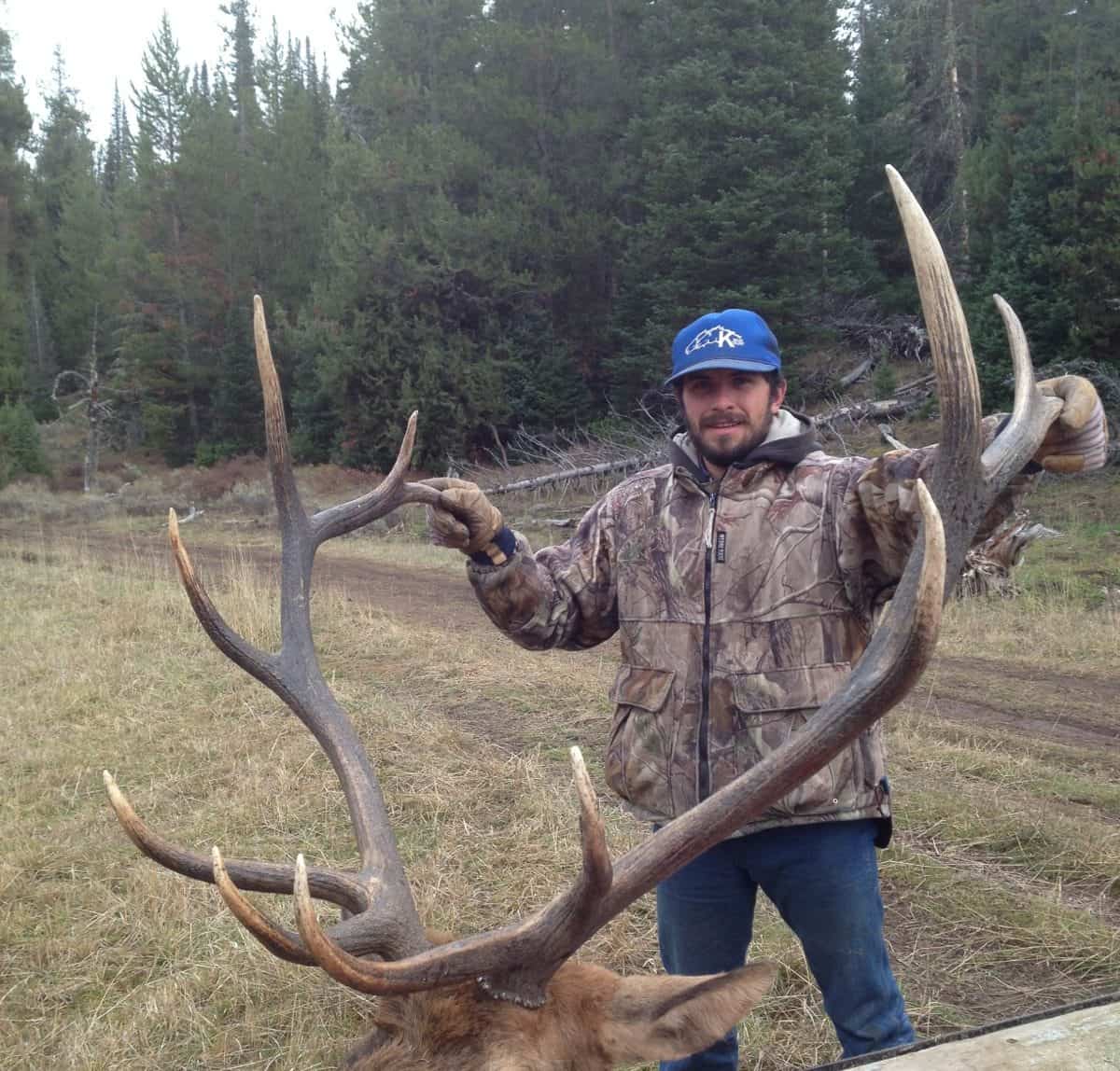 Premier Wyoming Elk Hunting Outfitters
We're Here To Help You Enjoy The Experience Of A Lifetime
Whether you're a local who's looking for a once-in-a-lifetime trophy, or from out of state and you've drawn a coveted Wyoming elk tag, we want to help you accomplish your hunting goal. Our beautiful state harbors incredible opportunities to experience the beauty of the high mountains firsthand, enjoy the company of friends both new and old, and most importantly, harvest the elk of your dreams. If you're looking for Wyoming elk hunting outfitters to entrust with your adventure, you've come to the right place!
Where Are We Located?
Shoal Creek Outfitters is headquartered in beautiful Jackson Hole, Wyoming, near the world-famous Teton mountain range. This gives us access to both the Teton Wilderness and the nearby Bridger-Teton National Forest, both of which offer rich hunting opportunities. We have two established base camps; one in the National Forest and one in the Teton Wilderness, as well as an additional pack-in only camp in the Teton Wilderness. These camps give us a variety of options to go after your bull, depending on your draw area and goals for your hunt. 
How Long Are The Hunts?
To give you the best chance possible of getting the bull you want, we offer 7-day, fully guided elk hunts. All meals are included. Depending on where the elk are and the terrain, there's a high likelihood that we will hunt both on horseback and on foot. 
About Our Guides
All of our Wyoming elk hunting outfitters are locals who have years of experience hunting, fishing, and horseback riding in the Teton backcountry. Over the years, they have successfully harvested hundreds of elk and helped just as many hunters fill their tags – and have an unforgettable adventure doing so. They spend the off season studying the elk herds that frequent the area as well as leading horseback riding and fishing trips. Because of that, they are well acquainted with how the local elk behave, giving you the best opportunity possible to succeed.
At Shoal Creek, we believe in taking care of our hunters. We never assign a guide to more than two elk hunters on any one trip. This ensures that you'll get the personalized attention you deserve, leading to the harvest of your bull.
About The Area
The Teton Wilderness and Bridger-Teton National Forest are some of the most beautiful, isolated, rugged mountains in the lower 48. Though many Americans can recognize the Tetons themselves on sight, it's rare that visitors to the area even scratch the surface of what it has to offer. Jackson Hole itself, like its name suggests, is surrounded on all sides by breathtaking mountains that, in another setting, would be stunning on their own (they're just often overlooked because of their proximity to the world-famous Tetons.) Once you're off the beaten path, you'll find a vast expanse of pine forests, alpine meadows, cold mountain lakes, and prairie country – and elk love every inch of it! This area is also rich in other wildlife such as moose, mule deer, bear, mountain lions, bobcats, small game, bird life of all kinds, a variety of fish, and even the occasional wolverine.