Shoal Creek Outfitters
Family Owned and Operated for 4 Generations!
When it comes to the great outdoors, Shoal Creek Outfitters know what to do. Whether it be pack trips in the Summer or hunting in the Fall, we have something for you to take part in and make memories for a life time! Doing this for more than 20 years, we have come to find out that everybody loves to explore and so do we! Owner and operator, Riley Millward, was born in Jackson, Wyoming and has grown up living, breathing and enjoying Jackson for his entire life. Knowing history on this town's livelihood makes for great stories he has to tell. If you want a real Wild West experience, including riding into camps on horse drawn wagons, and enjoying delicious meals from authentic dutch ovens, Shoal Creek Outfitters is the place for you! Please enjoy scrolling through our pictures, although we do have to warn you some of the pictures may be a bit out dated, but that is what we are all about! Getting "Off the grid" and not getting "back on the grid" till your trip is done is a promise we will give to you! Please take a look below at some of the beautiful places we get to call home!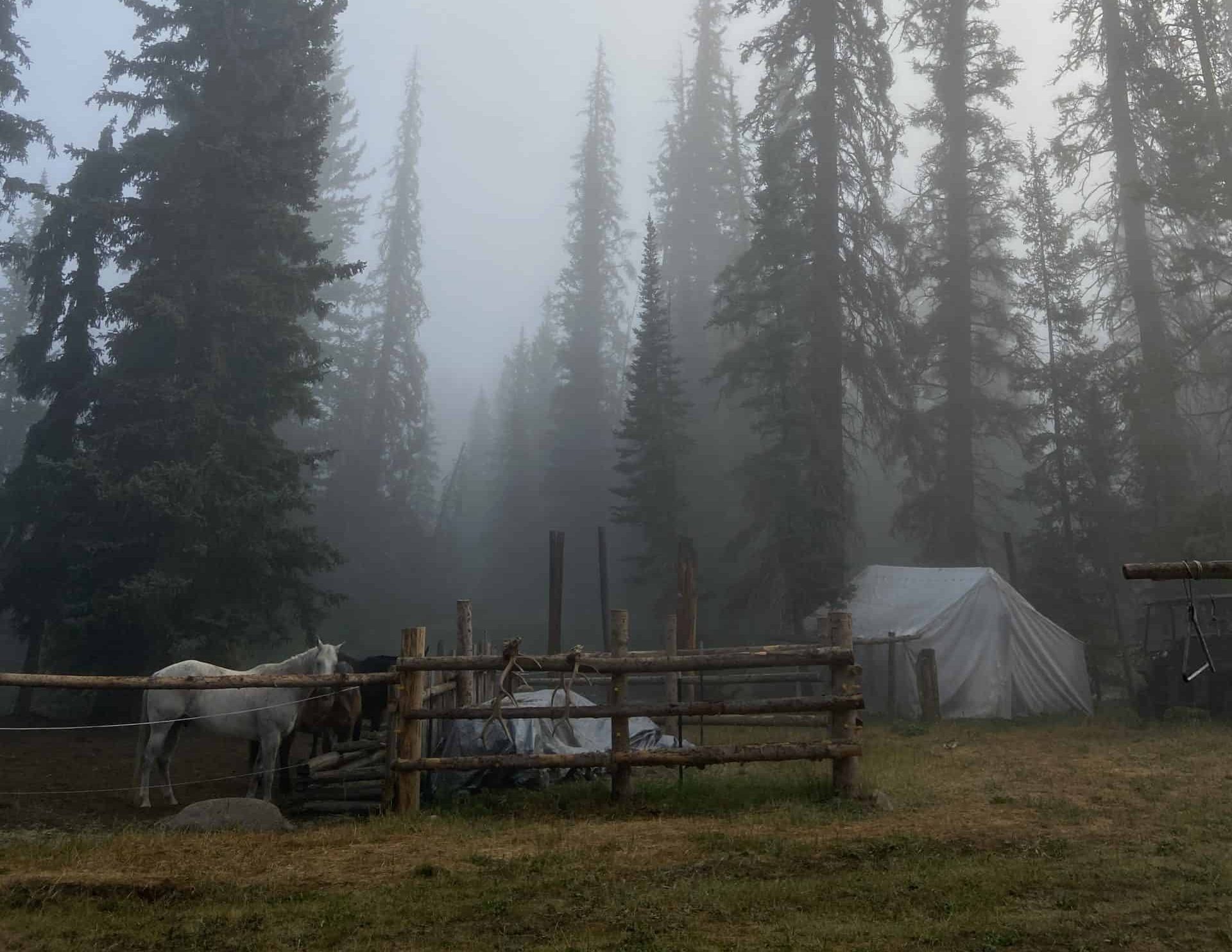 Shoal Creek Camp
Located in The Bridger-Teton National Forest, this camp is a favorite amongst avid fisherman and family pack trips. With beautiful creeks trickling through the vast everglades, Shoal Creek is a peaceful area to come join our family! On the south side of the Gros Ventre, we offer hunts out of here during the Fall season.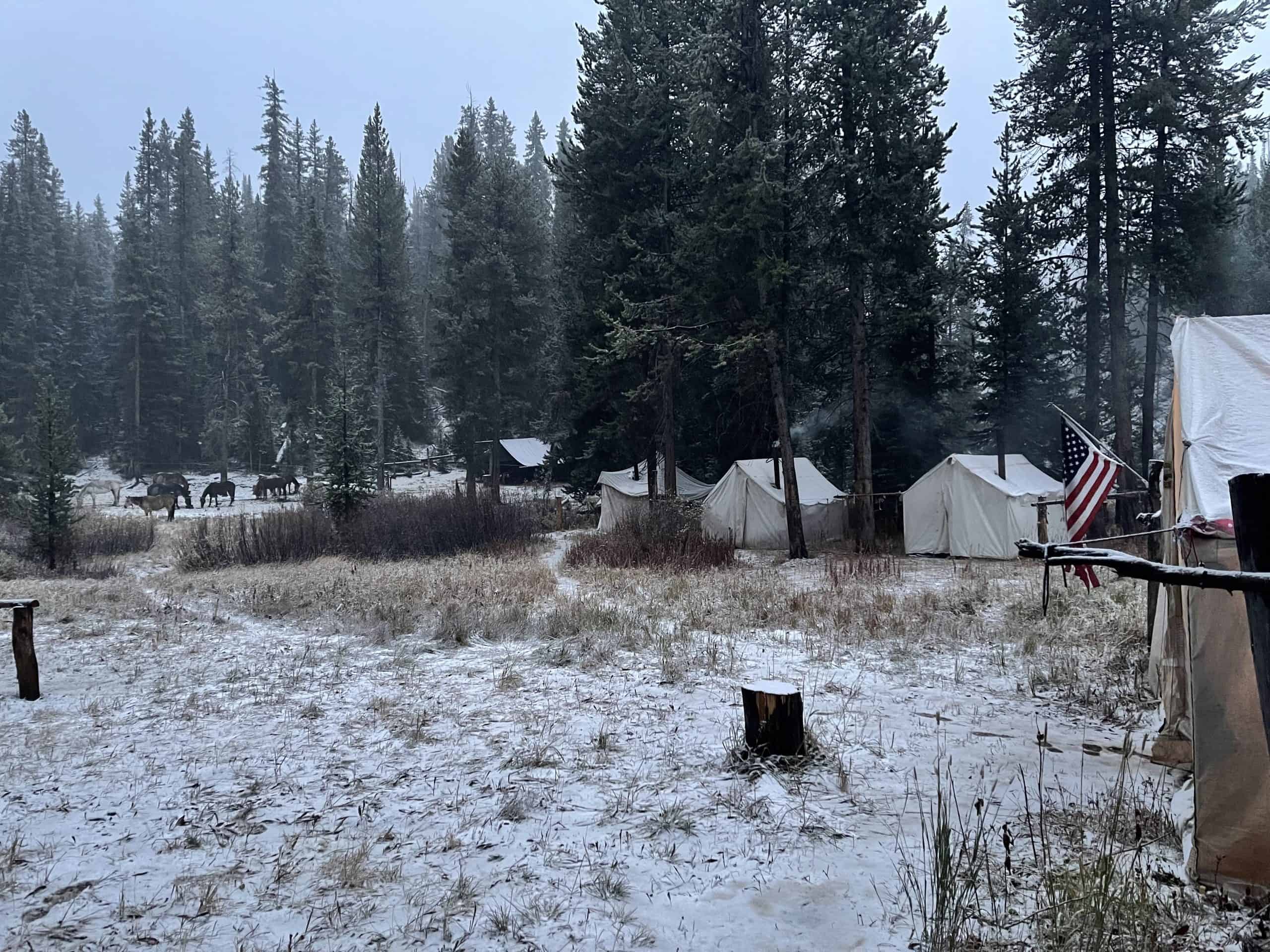 Wilderness Camp
This camp is located North of Jackson Hole and our top destination for trophy elk hunts. We are lucky to have two campsites in this area, which offers our hunters a greater range to hunt and options on where to seek their trophies. The upper camp offers the true wilderness experience with no access to generators and lanterns being your only light source!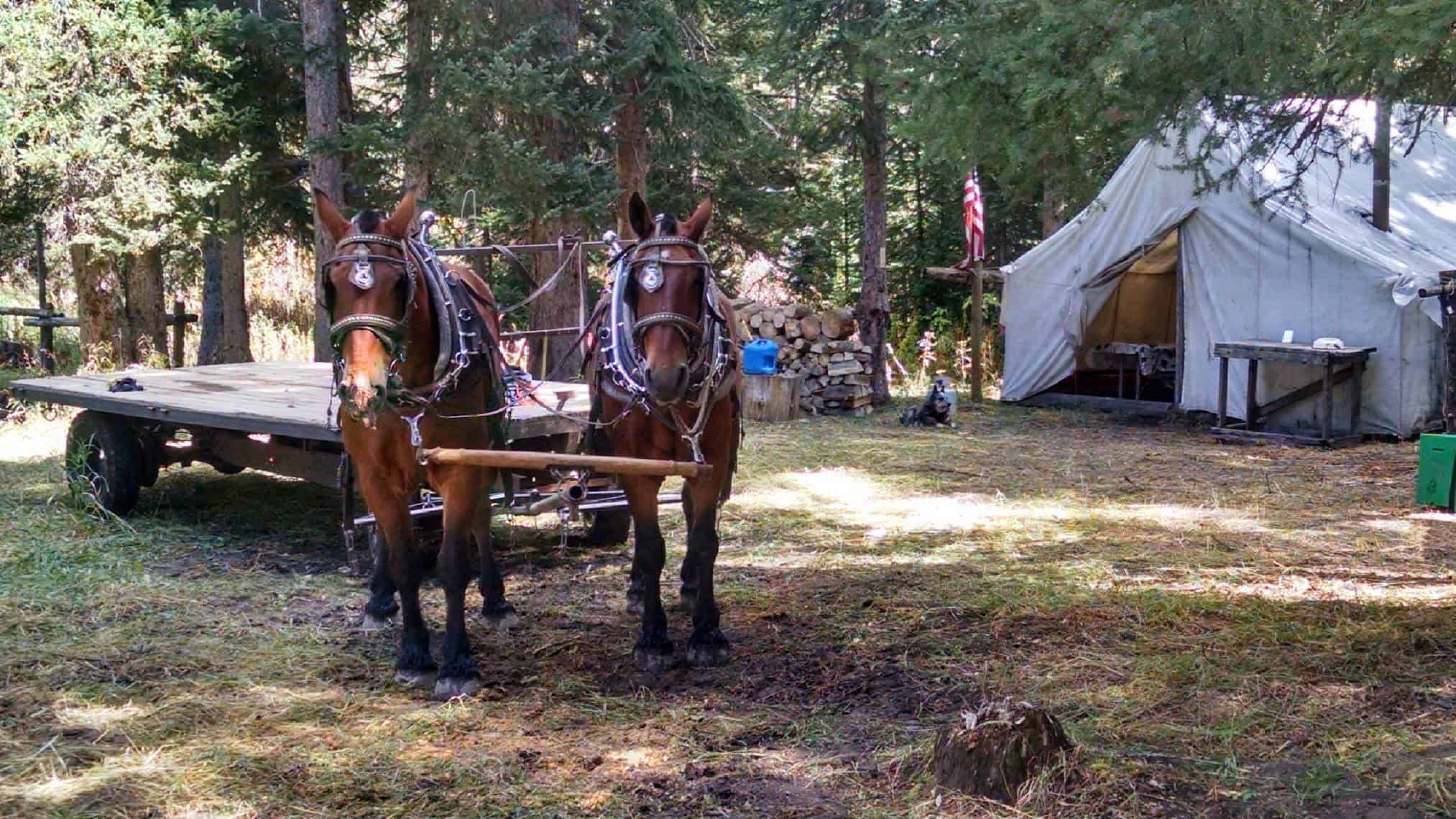 Horses & Equipment
Shoal Creek Outfitters only invests in high quality saddles and equipment that have a less chance of getting you sore and will hold up in the toughest conditions. Our main transportation in and out of our camps is our surefooted horses and mules. Whether your riding them around for the day or they're pulling you into camp on an authentic western wagon, these animals have been well trained to handle even the beginner rider and will get you to your destination every time. Our horses and mules have become a part of our family and by the end of your trip, we're sure they will be a part of yours as well!