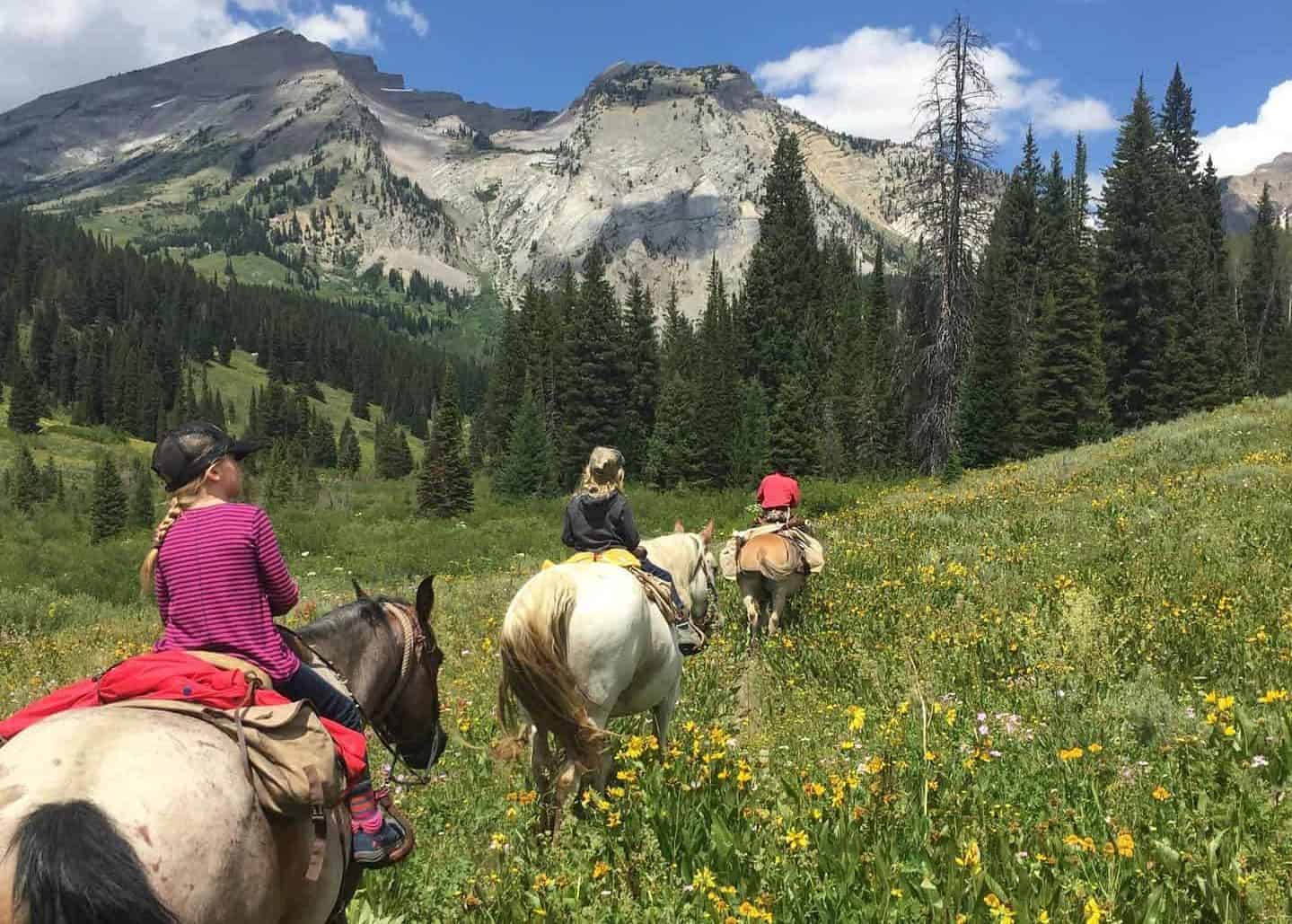 Memorial Day – Labor Day
Scenic Horseback Riding near Jackson Hole
Come join us in action! Bring the family for a fun day out to see the place we call home. Even if you're not a big adventure seeker, we guarantee you'll have a great time since our trips are just that exciting! Contact us to learn more about our rates and book your adventure today. We can't wait to hear from you!
Horseback Trips & Rates
Customized trips available!
$300 per person
Accessible by horseback or ATV, our one-day pack trips allow the chance to fish backcountry streams in Jackson Hole, Wyoming. Enjoy the day of fishing for cutthroat trout in some of Wyoming's most remote streams. If you're an avid angler or just want to spend time with your family, the quiet beautiful scenery is the perfect way to spend the day. Lunch will be provided along the stream or in one of our established camps.
Multi-Day Trips – $400 per person per day
 Whether you have fished your entire life or never fished at all, this trip is perfect for you! Anyone who enjoys the outdoors and fishing some of Wyoming's beautiful creeks will love our multi-day trips, which combine horseback riding and fishing to the remote areas of the Bridger Teton Forest. The possibilities are endless; with two different drainages and a high mountain lake that is the head of Shoal Creek. Home cooked meals are included. Lodging consists of large wall tents with a wood burning stove for heat. A combination of great fishing and beautiful scenery could be the perfect vacation for your friends and family.
We have two different multi-day trip options.
Pack-in Wilderness Camp (July 6th-Aug 4th)
Pack-in wilderness camps are only accessible by horseback. For those who want a more rugged and authentic experience.
Shoal Creek Base Camp (Aug 12th-Sept 5th)
The Shoal Creek Base Camp is accessible by ATV or horseback. This trip is recommended for our younger visitors.